Show Posts
This section allows you to view all posts made by this member. Note that you can only see posts made in areas you currently have access to.
Topics - Aizakawa
Pages: [1]
1
« on: 01:26:36 PM 06/30/16 »
Tho Skallagrim is a sword review channel, he has a good points
2
« on: 07:57:11 AM 06/25/16 »
I think most of you guys don't remember the medievil games that were made to so old Ps 1.. yeah so old console, but so loved.
Well i remember that game by it main character, the famous Sir Dan Fortesque..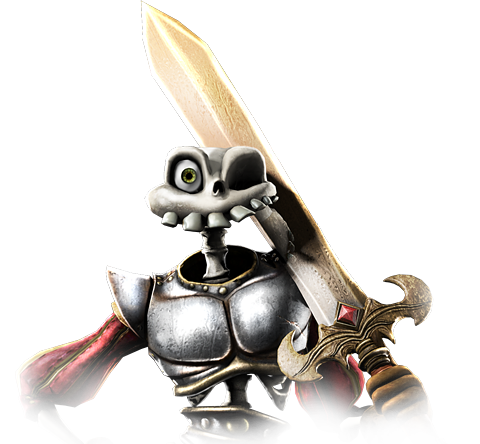 <----- this guy
and so when i heard that they are making new medievil to ps4, i got caught by the hype train..
Yeah i know it's not that good to be in hype train, cause it can only just be that hype, but anyways, here are few link about the game that i'm hyping
http://www.gamesradar.com/rumour-new-medievil-ps4/
but other than my hyping here, i could ask do you hype about some game/ other things at the moment
3
« on: 09:00:49 AM 05/27/16 »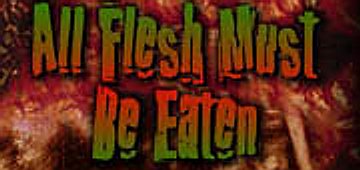 Hello all fellow tubers and what not.
Can u hear the howling for the fresh flesh? NO?... you should hear it...
(maybe this will help you to get to mood for zombie fun
)
https://www.youtube.com/watch?v=kLzwCLi62Dc
Anyway i have finished the first big map and read the core rulebook of All Flesh must be eaten and i'm ready to start this mayhem. So i'm looking for player to join with me and tackle my first GM:ing ever. I think 5 players will be max and time for the start can be talked over in skybe, but this summer gives me a lot of free time soo... I can sleep later in day. so no worries all who lives outside Europe.
Also u don't need to have any experience in tapletops, i have also none ( well other than watching it) in playing.
I will help in character creation or give you re-made in the book if u can't come up anything.
Also i can share later the book with the players just to look it/use it later( well the core rulebook, i have others also..)
Before of starting this Tapletop might just be one shot or if all players are interested to make it bigger story, then it can be continuing where it ended in first time..
requirements:
-Player has 3 hours to spend on this one shot/ continue Zombie killing fun
- Maptools, will be program of used for dice rolling and maps, it can be get free here.
http://www.rptools.net/downloadsw/
-Open mind and/or tolerance of noob zombie master mistakes
-My address on skybe, Pm me if u don't have it
Time to pick the dice and repair the hooks and story telling tongues with surviving zombie outbreak that will spread all over America and join with me to tell your and our story
4
« on: 07:39:38 AM 03/23/16 »
so i like to draw sometimes so guess i can say that if u want some hand drawings, i can make some if u would give what u would want to have
5
« on: 10:21:51 AM 03/04/16 »
Well to make thing sort...

i have thinking monetizing my videos and becoming a youtube partner, and i have looked it in youtube own side and read some stuff. but i still keep thinking that there are lot of stuff that just don't know, just like:

- What would youtube partner do to me? could i have something more than just monetizing maybe video there and there?

- Would i needed to make some sort like paypal account for receiving any of the money?
Or would i need to give my bank account iban number for them?

ou i had something else on my mind... can't remember....

well i would like your answer also, does it do any good. than u have a change to get some money for video?
also what u think about would be also nice to hear.
6
« on: 06:00:16 AM 03/02/16 »
so I just ordered a Elgata game capture HD devices for recording stuff in my xbox 360.
It will take some time to come to home, but I'm asking from you guys, what would u like to see me play first.
of course as a generous man, I give u few options for you to pick your choice.
also I give u 2 votes per person, so maybe u can make this poll run longgggg time.
but u are not allowed to change your vote, so remember that
poll will be running 25 days, so make your choice before it runs out, if u want of course.
also if something interest u also to play with me. U can tell it and we can make something happen
(I need to collapt more XD)
7
« on: 11:04:00 AM 11/25/15 »
So..... here u can add something fun of epic or just anything else that games videos. right? yep
this is something epic from 80 s.. epic of epicness
So is this.. this is who it should be now days.. both are so epic adds from old time
8
« on: 04:32:00 AM 11/21/15 »
So hellow to you all, im a aizakawa, a student in Finland that has starting lping for fun.

I guess that is all.. but of course i could talk more so why not. So really dont have any reference game genre that i would not play( expect razing), only set back is my recording that im in school, so limited time, and my laptops is okeyish but not great so that is something, but i hope i can make okeyish lp in future and record also my xbox 360 games, that i have more than my steam pc games..

Thats that.. also pre sorry for my rusty English
9
« on: 07:38:34 AM 11/20/15 »
Hellow u are, so im interesting of trying some tabletop RBG game, on this program named a maptool(never yet try it, cause yet no need) . i haven't never a played a tabletop game so im really noobie when comes to that. But hey if u dont try, u never know.

So im asking is there some people interesting doing something like that. U may have more experience that i or not. also i would like to know if we there is group like that, what king game u would like to play... as i said im really noob what comes on tabletop, so i dont really know many games on that category.. some that i have seen other people play.

what else....
10
« on: 07:30:34 AM 11/20/15 »
So im going to start my own lp soon, and i know that in future, i will be needing a video editor or something that i can use to pack them so smaller size...

so i would like to know what kind of programs u use, if any... and i would like to know are they free or do i need to pay some money for them?

Pre-thanks
Pages: [1]